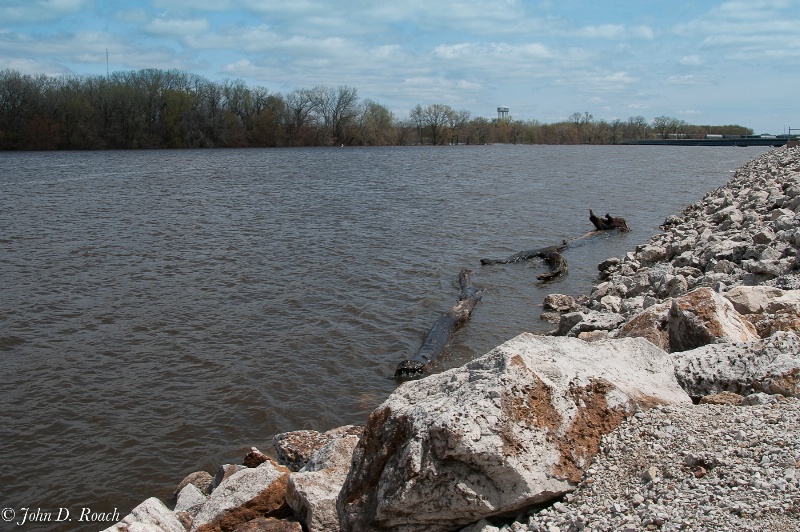 Mississippi Above Flood Stage
This image was taken mid-day on the Rock Island side of the Mississippi while in the Quad Cities. Intent was to acentuate the foreground and shoot up the river toward Arsenal Bridge which was under water just the day before.
© John D. Roach
Copyright for this gallery photo belongs solely to John D. Roach. Images may not be copied, downloaded, or used in any way without the express, written permission of the photographer.