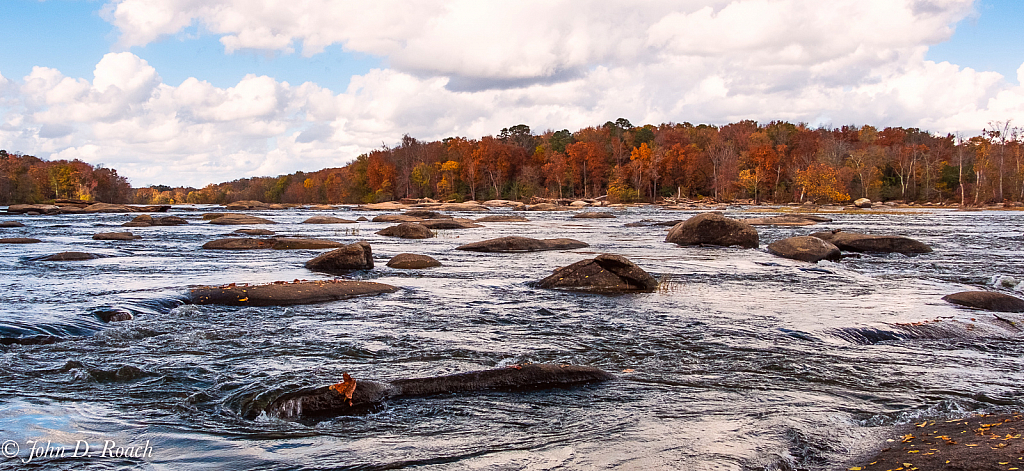 Low on the water of the James River in Autumn
This image was captured very low to the water on some rocks that are submerged typically enough to make it impossible to step out far enough to be able to look down river. The water was rushing down from the mountains and swirling a lot. about 3 days after this image was the James River hit a 17 year high crest at over 18 ft. about 6 ft above flood stage. This was captured with a Fuji X-H1 with 18-135mm lens. November 2020 BetterPhoto.com Contest Finalist.
© John D. Roach
Copyright for this gallery photo belongs solely to John D. Roach. Images may not be copied, downloaded, or used in any way without the express, written permission of the photographer.