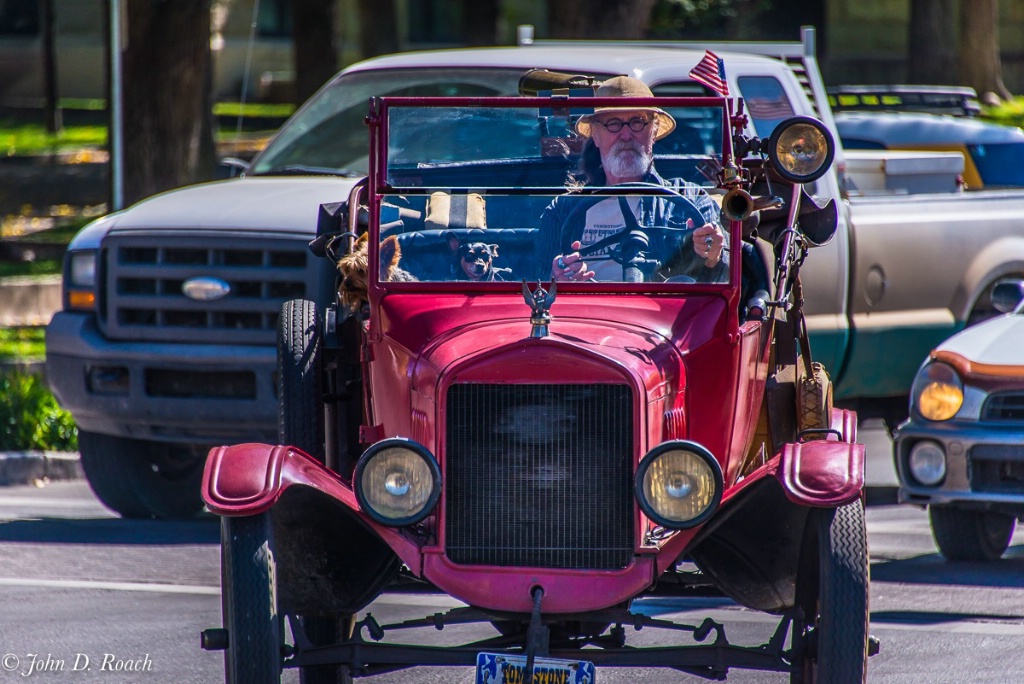 Street Scene - Seen in Prescott, Arizona #1
A delightful scene as this fellow turns the corner in his old car.
© John D. Roach
Copyright for this gallery photo belongs solely to John D. Roach. Images may not be copied, downloaded, or used in any way without the express, written permission of the photographer.